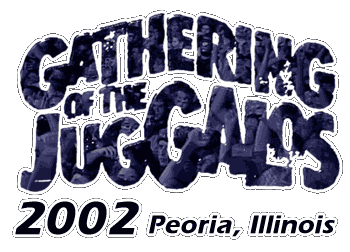 Gathering of the Juggalos 2002 Feedback Survey!
The Gathering of the Juggalos 2002 was a helly success!! People were feeling all the metric tons the flavor, and everything ran pretty damn smoothly (all things considered). However, despite this being the best run, most successful, phattest Gathering yet, we are still not satisfied!! We want to hear your input! If you hit up the Gathering of the Juggalos 2002, please fill out this survey and let us know what you were diggin' on, what you hated (even though we all know you loved it all!), and so on. We need to know what to bring back and what to get rid of! All of this data will be taken under heavy advisement when we sit down to break down next year's Gathering, so please be both honest and objective in your review. Only review something if you saw it, participated in it, or otherwise got a real good sample of its flavor. You may comment on as many or as few items as you like. A rating of 5 is considered to be average.
Each and every survey of this year's Gathering of the Juggalos will be read and reviewed by Jumpsteady, and taken into account for next year's flavor. Thank you for filling this out. Thank you for coming to this year's Gathering. Thank you for being a Juggalo. And once again, thank you.